A European Super League has ceased to be a vague dream on the part of Europe's elite clubs and is on the verge of become reality. Josep Maria Bartomeu's final act as Barcelona president was to announce during his resignation speech on Tuesday that the Liga giants had agreed in principle to join a breakaway league involving the richest teams from the wealthiest leagues on the continent. Among those clubs who have reportedly also expressed their support are Real Madrid, PSG, Atlético Madrid, AC Milan, Inter, Bayern Munich, Liverpool and Manchester United.
The new European Super League, which is being mooted under the working title of the "European Premier League," is intended to be an independent NBA-esque 18-team style competition with final play-offs in one venue and backed by JP Morgan bank, who have offered to stump up a €5 billion credit line to the organizers of the proposed league.
If it goes ahead, the first edition of the European Super League is scheduled to take place in September 2022, a couple of months before the World Cup in Qatar. According to various media outlets including Sky Sports and Sports Illustrated, Real Madrid and Atlético have been actively pursuing such a scenario along with Barcelona. The owners of Liverpool and Manchester United, the Fenway Sports Group and the Glazer family respectively, are said to be the main players in seeking financing from Wall Street for the venture.
UEFA "
strongly opposed to a Super League"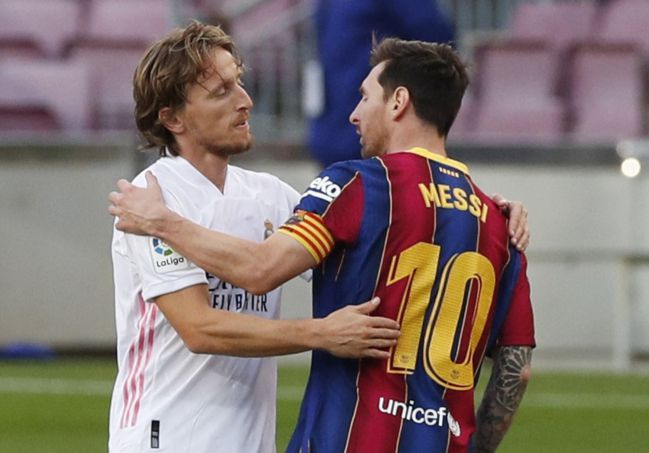 UEFA responded to what amounts to a hostile takeover of the Champions League by saying it goes against the values of football: In quotes provided to AFP, UEFA said that the European governing body's president Aleksander Ceferin "has clearly indicated on several occasions UEFA is strongly opposed to a Super League".
"The principles of solidarity, promotion, relegation and of open leagues are non-negotiable," UEFA said. "This is what is behind European football and makes the Champions League the best sporting competition in the world."