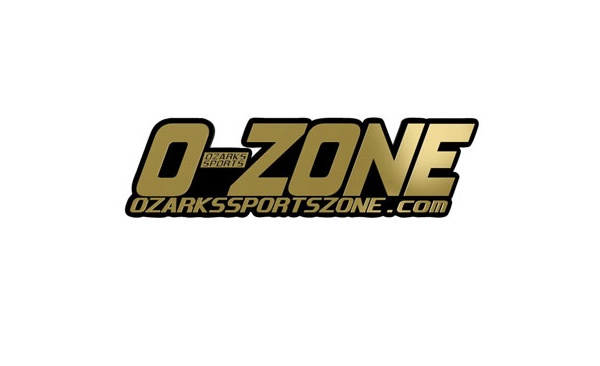 By Chris Parker
Crocker posted a 19-8 record last year. The Lady Lions will look for even more with a wealth of talent returning.
"This year the Crocker Lady Lions welcome back a good nucleus of experienced upperclassmen along with a great group of young girls that have been really working hard to improve their game. We return three starters and five more varsity letter winners who will provide experience, leadership and depth," head coach Rich Mueller said.
Senior leaders Megan Becker, Kennedy Killian and Callie McMurtrey will set the tone.
Becker earned first-team all-conference honors last season. She scored 9.4 points per game and had 6.3 rebounds per game. She also drew 24 charges last year, which was second most in state history. She is just 18 drawn charges away from being the all-time leader.
"Her (Becker's) work ethic, positive attitude, intensity, toughness, resiliency, basketball IQ, and leadership are all definite motivators for her teammates and qualify her to be one of our team captains and a player that our younger girls look up to," Mueller said.
CLICK HERE FOR ALL OF THE WINTER SPORTS PREVIEWS
Kennedy Killian started last year averaging 3.7 points and 4.3 rebounds per game.
"Kennedy has really stepped up her mental focus this year and has come in with a tremendous amount of energy and positivity," Mueller said. "She has become a vocal leader and is doing a good job of encouraging her teammates to bring more energy and intensity to our practices."
McMurtrey is a hard worker who will look to expand on her production of 3.2 points and 3.8 rebounds per game.
"Callie is an unbelievable athlete whose work ethic is second to none. Her constant and consistent hard work has rubbed off on several of the girls on the team, and is a big factor in our practices being much more intense and game-like this season," Mueller said.
Junior Skyeler Layman is the third returning starter. She earned first-team all-conference honors last year leading the team in scoring at 12.4 per game and in steals with 50 total.
"Skyeler had a good season last year," Mueller said. "Skyeler had a great summer and off-season. She has worked extremely hard to get herself in basketball shape and it has translated to much improved play on the court. With this improvement, I believe Skyeler will have a great season and will be an exciting player to watch on the court in 20-21."
Seniors Abby Harrison and Lainey Connell along with Meghan Capise and Elaina Foster also return.
Mueller on Harrison: "Abby is a hard-nosed defender who is very tough and always works hard. She helps bring much needed depth to our varsity roster. Abby is a great young lady who has a great attitude, is very coachable and is willing to do whatever she can to help her team be successful."
Muller on Connell: "Lainey is a great young lady who has a very high basketball IQ. She always has a positive attitude and pushes herself to the max. Lainey is also very strong and should help us on the inside guarding and rebounding against the other teams bigs."
Muller on Campsie: "Meghan did a great job last year as a freshman. She is long and athletic with good speed and a high basketball IQ. She works hard all of the time and is a very good defender. Meghan will provide much needed help with handling the ball and should challenge for a starting guard spot.
Mueller on Foster: "Elaina gained some valuable varsity experience last year and also had a great summer of basketball. She is a hard working guard with a high basketball IQ. Elaina will offer us some depth at the guard position and should challenge for a starting guard position."
Tori Sasfy (senior), Kayley Homer (junior), Ashlynne Worstell (sophomore), Sariah Dean (sophomore), Abigail Horton (sophomore) and Emma Routh (freshman) are all new players this year.
Mueller on Sasfy: "Tori is a very good athlete who has very good speed, is strong and can jump out of the gym. She will add depth to our post position."
Mueller on Homer: "Kayley is a good shooter who is still learning the game but has really improved over the last two seasons. She has been working hard and has the potential to see some time as a zone buster with her ability to shoot the three."
Mueller on Worstell: "Ashlynne saw limited varsity time last year but has the ability to log big minutes. She is a good shooter and has really improved on her aggressiveness."
Mueller on Dean: "Sariah has gained a tremendous amount of confidence over the last year. She has always been a good defender with a tremendous work ethic but now has also become more of a threat offensively. Sariah will provide depth at our forward position."
Mueller on Helton: "Abigail has been battling knee issues for a while now. If she can stay healthy she will provide depth at the post for us as she is strong and athletic.
Mueller on Routh: "Emma has great speed and work ethic. She has improved tremendously over the last year and will provide some aggressive defensive play and depth at the guard position."
Crocker opens the season on Nov. 24 at Stover.
"We will be very competitive with every opponent on our schedule and expect to be one of the top teams in the Frisco League again this year," Mueller said. "This past off-season was very productive for us. The girls made the commitment to work hard all summer and to improve individually and as a team. As long as we stay healthy we will be a tough opponent night in and night out. We have the depth and speed this year to really increase our pressure defensively and defend the entire length of the court. We have worked hard, and are continuing to work on our perimeter shooting. Another aspect that has really improved from last year is the girls' understanding of our system. The Crocker Lady Lions will be a team that will play with more understanding, confidence, intensity, offensive consistency and defensive pressure this season.