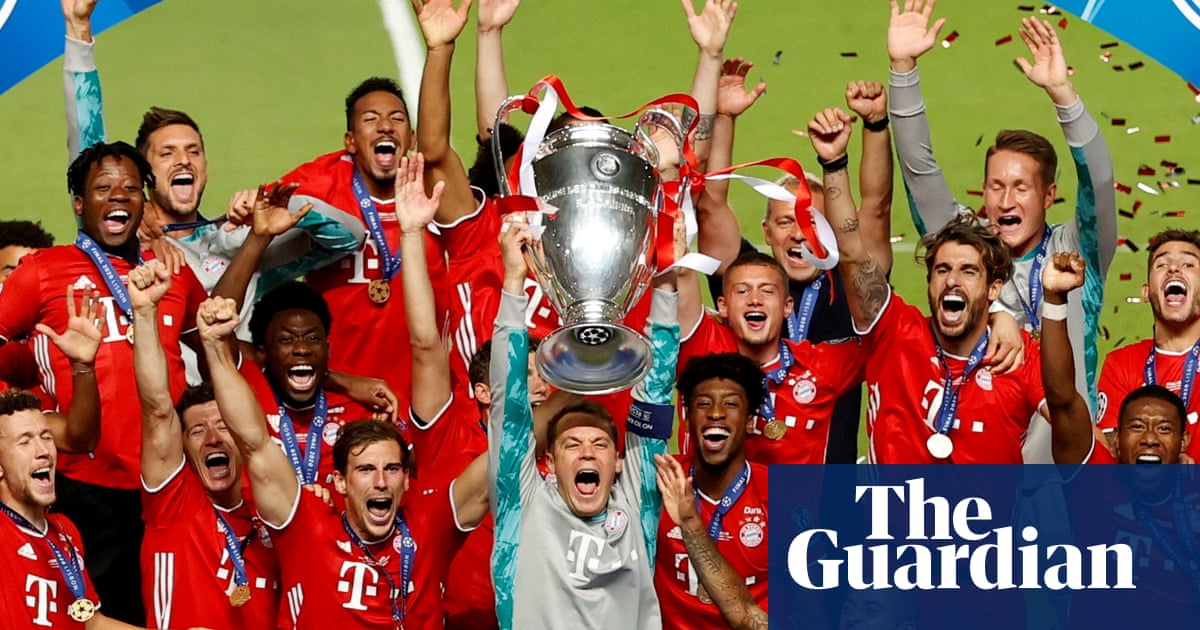 The Premier League is to push back over proposed reforms to the Champions League after plans were presented to clubs on Wednesday.
Before a crucial month in the future of the club game with Uefa seeking to change the format of its prize competition, a shareholders' meeting agreed on three areas of concern. The number of Champions League games, their possible scheduling over the festive period and the awarding of extra places based on "historical performance" met with challenge from the top flight's 20 clubs, despite some of the bigger names standing to benefit.
Clubs were also briefed on the possible impact an expanded Champions League may have on the value of the Premier League's TV rights, the crucial factor in the league's growth over the past 20 years.
Current plans, coming into effect from 2024, would mean the number of Champions League fixtures each season increases from 125 to 225. With the games played in midweek, that leaves the possibility of the 10-match group stage running into January. The Premier League is understood to want the group stage to finish in mid‑December, as in the case now, and considers 10 matches to be too many.
Under the proposals, the competition would expand from 32 to 36 clubs, with two of the extra places awarded to the Netherlands and France. "Historical" qualification would mean two places given to clubs based on their performances in Europe over the previous five seasons. The league is understood to want a solution based purely on the previous season's results.
Although the Premier League's global status will give it heft in negotiations, even the world's most popular domestic league is vulnerable. The European Club Association, which includes some of the Premier League's bigger sides, has long been agitating for reform – perhaps even in the shape of a breakaway Super League. On Wednesday, however, its chief executive said it now backed Uefa's proposed reforms.
"We feel more European matches are important in the development of football," Charlie Marshall told the FT's Business of Football Summit. "We absolutely feel there is more room to play more European games and in a … progressive view of the future calendar we would like to see the reshaping happen. "
The Premier League confirmed it would continue to show all its matches live on UK television until fans return to stadiums.