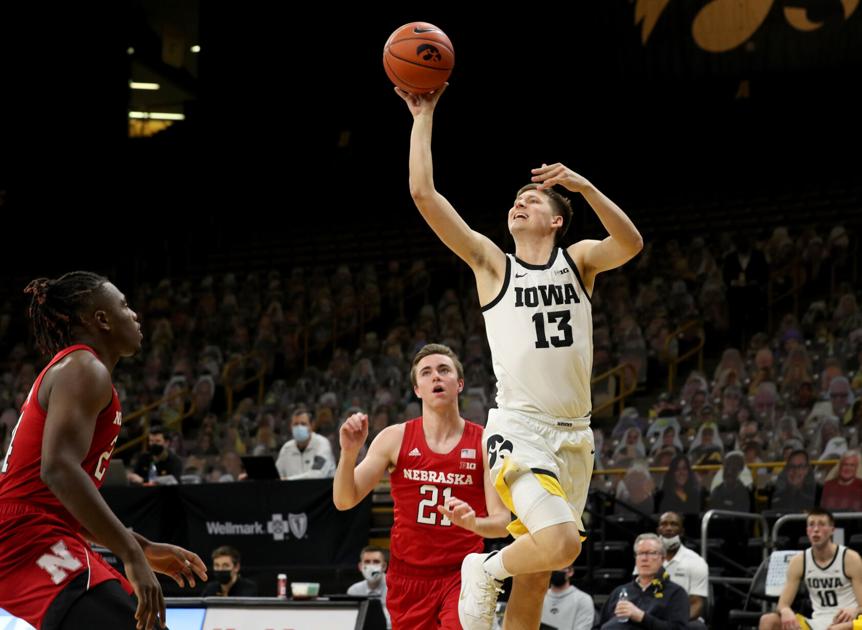 IOWA CITY, Iowa – Austin Ash entered the transfer portal this offseason hoping to find the best fit for his basketball skills. He found out where he spent the last four seasons was that place.
The Mount Vernon (IA) High product announced Thursday night that he would be returning to the Iowa Basketball team. Previously a walk-on, he said he would be going on scholarship for the 2021-22 campaign.
Last season, Ash (6-3, 179) saw limited action in nine games, scoring at least two points in five contests. He posted season highs in points (6) and 3-pointers made (2) in win over Northern Illinois.
Ash is known for his ability to shoot accurately from deep. The Hawkeyes could use it with CJ Fredrick entering the transfer portal, Joe Wieskamp potentially staying in the NBA Draft and Luka Garza leaving for a professional basketball career.
Iowa's all-time leading three-point shooter, Jordan Bohannon, announced earlier this week he would returning for a sixth season after leading Iowa with 80 treys in '20-21. He, Wieskamp, Garza and Fredrick accounted for 233 of the team's 301 triples this past campaign, shooting a combined 43.2 percent from behind the arc. The rest of the team shot 68 of 241 (28.2 percent) on threes.
Ash shot 3 of 9 on three-pointers but could raise his percentage with increased minutes. His return also provided coach Fran McCaffery with a veteran player capable of knocking down a long-range jumper when needed late in a close game.
With Ash going on scholarship, that puts Iowa at 12 of the 13 maximum allowed by the NCAA for '21-22 if counting Wieskamp. Ash does not qualify for the Super Senior scholarship exemption because he was a walk-on last season.